Some Jewelry Artists We Carry
(click to enlarge)
Dichroic Jewelry by Linda Young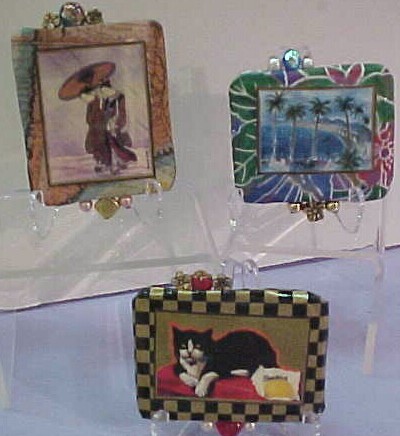 Art Pins by Alice
Lightweight pin sealed in resin using a perfect copy of artwork. They are mounted on exquisite Japanese Washi paper and embellished with beautiful glass and metals.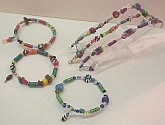 Joyce Curvin
Colorful handmade bangles from clay and a variety of beads and colorful
wires. These bangles glide over your wrist or can have a clasp.

Beth Collette
Local artist Beth Collette designs unusual fused glass slides and earrings. Left: Three Oriental life signs "Be", "Peaceful" and "Life".