Some of the Painters We Carry
(click to enlarge)
Leoma Lovegrove
Creativity is only the beginning for Leoma. Her vibrant colors and love of the words of the Beatles gives her art that special interest for generations to come.
Eileen Seitz
Eileen's paintings are in wonderful accord with beautiful harmonic colors yet each painting has a spiritual personality of its own, as does the culture, climate and nature it rejoices in.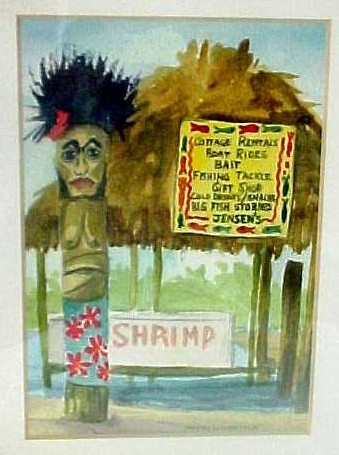 Madith Mantyla

Mary Cameron
Influenced by the rich colors of folk art and textiles. Mary's work of luminous canvases weaves together pattern repetition and layers of transparent colors. Her pieces are often embellished with antique buttons and other found objects. Mary's work is found in corporate and private collections in the US and Canada.
Joan Klutch
Marty Stokes
Marty stokes is a native Floridan. The original work of art utilizes the ancient Japanese art form of "gyotaku", (fish impressions). This authentic art preserves the beauty of the fish while allowing the creativity of the artist to be present.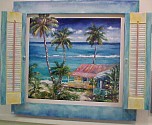 Sissi Janku
Sissi's oils and watercolors are very bright, colorful and fun! An invitation to come to the beach and play. Her shutter paintings are as unique as she is, and have become her trademark.
Mimi has been a gallery artist for the past 16 years. Each of her fine art canvases is handmade so she can crack and sand it. She relies on gold leaf painting and glazing to achieve her effects. Some of the art is also on tin. Each of her pieces tells a story from experiences and thoughts of life. She is known for her angels, all of which have a name with child-like faces.
Randon's love of nature carries over in her paintings. Birds and water are her favorite subjects.

Honey Costa
Honey Costa's many years of living in the islands on the water have enabled her to capture the beauty of island people, fish and bird life as well as seascapes in beautiful watercolors.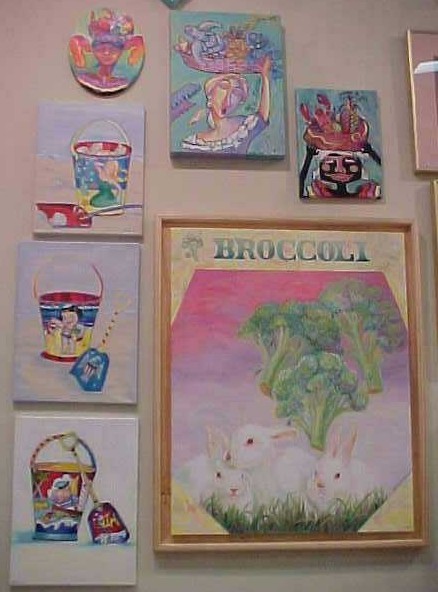 Myra Roberts

Doris Schroeder
Doris enjoys creating exoitic watercolors in a realistic, contemporary way. Her style and colors are very unique. Doris' art is collected internationally.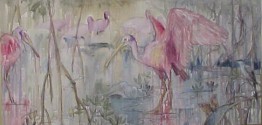 Christine Wyatt
Christine's portfolio includes oils on canvas, acrylic washes, and one of a kind dressing screens. Subjects include the human figure as well as tropical elements.