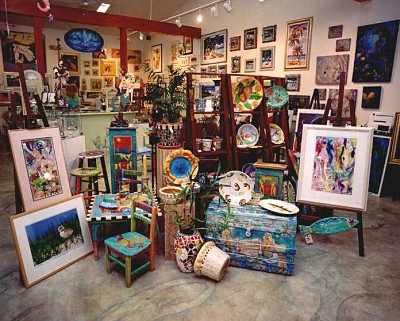 Welcome to the Seaweed Gallery offering a very unique eclectic gathering of local artists. Here in the Gallery you will view the art work of the locals -- many who have never shown their work before. We love people to know about the people that live and work here in Sanibel.
Some of the artists are very well known, while others are new; they range from 6 years old to 97! The gallery houses every medium of art, as well as Mermaids and Fairies in every whimsical thought! We have some great ideas and offer unique things that could be the anniversary present for your husband or lovemate!
When you enter the Gallery our Mermaids greet you at the doorway. They have been subtley painted on the entrance floor and will guide you through your tour of the gallery.We look forward to your visit whenever you are on the Island of Sanibel.